About Kathryn G. Davis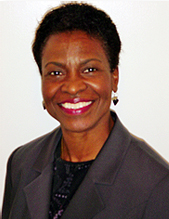 With an extensive background in clinical drug development, Kathryn Davis has experience working with large pharmaceutical corporations as well as smaller biotech companies.
Wide range of experience
Kathryn's varied experience includes the management of global clinical trials in small molecules, biologics and vaccines. She also has the ability to develop external business relationships and collaborations, providing guidance and leadership in vendor management, clinical document development, clinical data review and safety review. Kathryn has an excellent working knowledge of GCP/ ICH guidelines and has developed Standard Operating Procedures, as well as work guidelines.
Focusing on compliance and quality, she has a solid understanding of the clinical development process and the stages of development from Proof-of-Concept through Phase 4 including assisting in the filing of a BLA/NDA to the FDA.
Her passion has always been in the Life Sciences, both in pre-clinical and clinical drug development. Starting her pre-clinical work at Duke University, Kathryn continued to develop her skills at Becton Dickinson & Co., a biological research laboratory in Durham, N.C. After six years at Becton Dickinson, she accepted a Clinical Research Associate (CRA) position at Bristol Myers Squibb, eventually advancing to Senior Clinical Scientist.
Professional Associations
Kathryn is a member of the Healthcare Businesswomen's Association (HBA), Women Entrepreneurs in Science and Technology (WEST), Drug Information Association (DIA) and Society of Professional Consultants.
Community Service
Kathryn currently volunteers at the St. Matthew's Food Pantry, Dorchester, Mass. and the Breast Care Center at Winchester (MA.) Hospital. She serves on the Board of Directors at the Community Day Center of Waltham , Mass., and The Society of Professional Consultants. In the past, she served on the Marketing Committee for HBA and markets Life Science events for the MIT Enterprise forum Cambridge, and the Board of Directors of the Cambridge Family and Children Services, a non-profit foster care and adoption agency in Cambridge, Mass.
Personal
A fitness enthusiast, Kathryn also enjoys traveling, reading, collecting tea pots and scrapbooking.
Recent Consulting Assignments
Idenix
Accellient Partners
Genzyme
Sunovion
Global Central Laboratory
AVEO Pharmaceutical
Positions Held
Director of Clinical Operations, Wyeth, Cambridge site
Head of Clinical Operations, Wyeth, Cambridge site
Associate Director of Research & Development, Wyeth
Director of Clinical Operations, Wyeth
Head of Clinical Operations, Therion Biologics
Head of Clinical Operations, ArQule Inc